Artists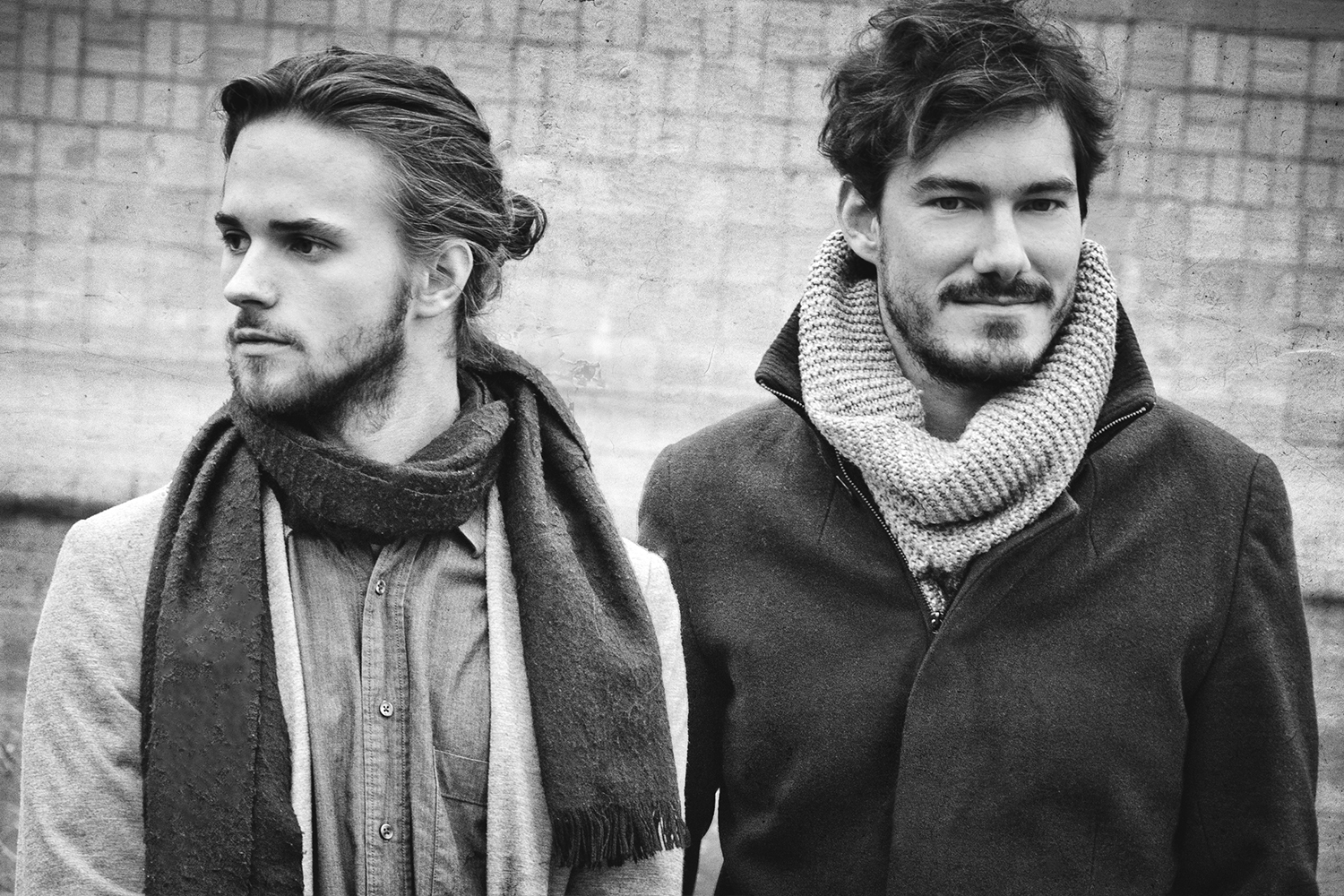 Techno Frühstück (DE)
»The streets of Berlin offered the perfect environment to blow away the trials of Daniel's studies in theoretical quantum physics. One of these weekends he discovered a smooth but incredibly fearless beat that made him shudder to his bones. It was the sound of Felix' mobile soundsystem reverbating through the endless compounds of the city. In this very moment, as the sun peeked its way out from behind the buildings, Daniel and Felix realized that they had to combine their musical forces.

They were hungry. The night was over. They had to eat. And so the fairy tale of Techno Frühstück – The Techno Breakfast – began.« fb.me/techno.fruehstueck
Photo credit by BrandNew Day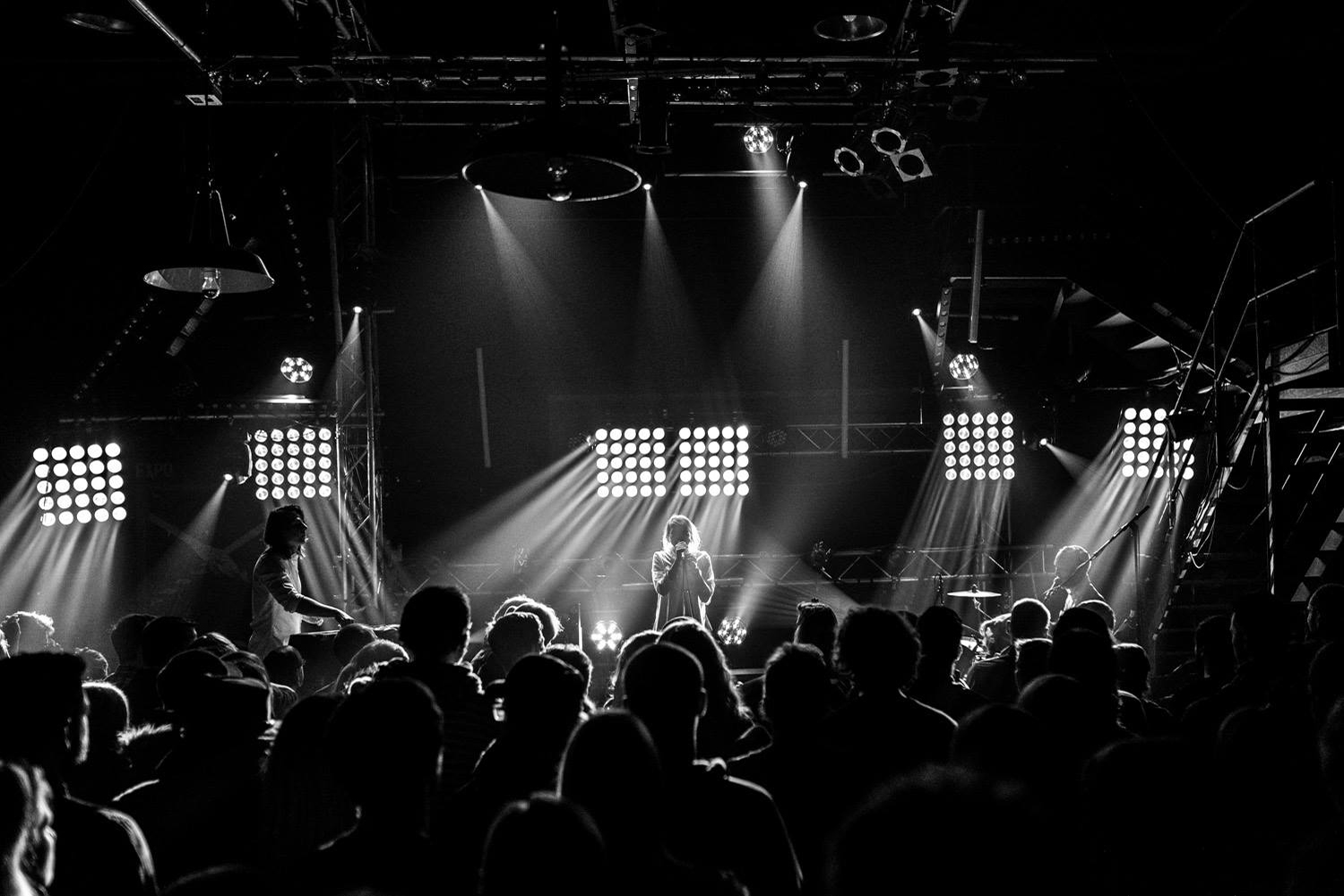 Monophona (LU)
»When Claudine and Chook first started discussing a common musical project in the winter of 2010, they came from completely different worlds. He had discovered DJ-ing as a teenager and soon made a name for himself not only as a turntable artist, but also as a drum&bass producer; she was a singer-songwriter touring with a folk-rock band and had an admiration for the likes of Tom Waits, Van Morrison and Joni Mitchell. Neither one of them knew anything about the other one's musical roots and influences. Yet, after having built successful careers in their respective fields, they were eager to take on a new musical challenge and search for common ground.
The result of this collaboration is Monophona, a blend of two extremes, electronic and intimate, melodic and innovative. When the time came to take their songs to the stage, the duo was joined by Jorsch on drums and percussion. He adds detail and dynamics to their set and, with his enthusiasm and broad musical knowledge, soon became an invaluable asset, turning the duo into a trio.
Their debut album 'The Spy' came out in November 2012. It has garnered international attention; being voted second best album of the year on Ireland's RTÉ2fm and was praised by Laurent Garnier as 'a real achievement'. Fink described them as 'one of the best bands we've met while on the road'. Since their first gig in the summer of 2011, Monophona have made a name for themselves, both in their native Luxembourg but also abroad. They have opened for acts such as Fink, Poliça, Elektro Guzzi and Daughter and been part of many a festival line-up, namely the Eurosonic (Groningen), the c/o Pop (Cologne), the Reeperbahn Festival (Hamburg) and The Great Escape (Brighton). In 2013, they also scored a slot at one of Europe's biggest festivals, the Sziget (Budapest).
Their second album 'Blackonblack' was released in January 2015 to positive reviews. While 'The Spy' had been almost entirely put together in the studio, this new collection of songs has above all been influenced by what the band has learned from playing live. First singles were 'Ribbons' (featuring Luxembourgish singer-songwriter Daniel Balthasar), 'Blackonblack' and 'Thumb' (accompanied by a video shot by Ben Andrews and the Radar Collective).« www.monophona.com
Website
Bandcamp
Facebook
Twitter
Photo credit by Sven Becker